gonna post out what happen in 3 days! (:


Monday 07.08.06
Had chem and phy common test. Physics was hard! after that, its POA. Mdm poh gave us back our class test on bank recon and 11 of us in the class were suspected cheating and were all give zero and i'm one of them. BUT THE PROB IS .. I NEVER CHEAT NOR COPY LEH! actually i got 16/20 but now . .
0
! I DID STUDY, I DID STUDY AND I DID STUDY FOR THE F***ING TEST! She suspect me and Jingyuan cheat bcos both of us got same ans. Jingyuan say he very guilty lor but nvm lah. The teacher just sucks =x even if i didnt study and wanna copy, i would copy jessie's cause she is POA pro. BUT she only get 11/20 and with my own abilities i could get 16/20!! wth!! after that got maths graph test. i know how to do cause Jocelyn got teach me the day before at mac. after school, there is oral lah. i blah a lot of things and went home with wenjun and jingyuan.
-PISSED WITH MDM POH >:(
Tuesday 08.08.06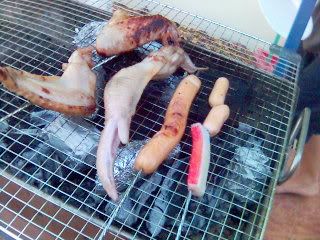 School half day only cause celebration for National day. we were release at 10am. after sch went to jingyuan house to use his comp and at 2pm, meet yewaik, zongwei, jocelyn and michelle bcos we all going to sharon's house to BBQ (: i was so odd bcos i never go home and change and was the only one wearing school house tee. met sharon at sembawang MRT station and take shuttle bus to giant ( sembawang de ) Then buy lots of stuffs lah. then we walk to sharon's big house. LOL. started washing things and BBQ. it was really FUN! Jocelyn went home or rather dunno go where at 6plus. we played murderer after tt and sharon kept forgetting she was the POLICE ! =/ how cute she is. -_- my fav was the chicken wing. SO NICE~ after that we sat outside her house there and tok tok and go back inside her house and tok tok. tok abt shooting stars, moon, sun, funeral, vampires.. lots of crap. went home at 9plus and reached home at 10plus.
- bbq rocks (:
Thursday 10.08.06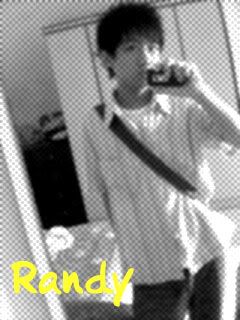 woke up early in the morning then go study at bukit panjang plaza mac with wenjun, christine, medaleine and yilin [ a guy ] then after that go take neoprint at lot one ! the f***ing machine spoiled and waiting for more then an hour lah. here is the neoprint !
in the night.. .. ..
Went to lot one with DADDY, MUMMY AND BRO ! went to eat PIZZA HUT (: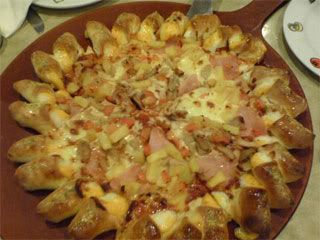 see the hand there. its mine. i wanna PULLL the thing. haha
after that went to buy 4 tickets for My Super Ex Girlfriend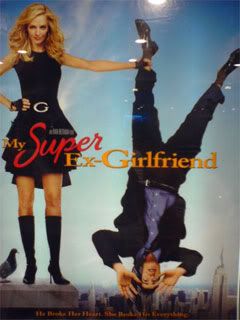 nice and funny show. go watch! A MUST WATCH SHOW ! =D
REPLY TAGGS!
Huijun - LOLs. my maths not pro lah. and i can give u that meat! in my stomach =x
Jasmine - yeah lets study for the stupid subject!
Chaiyi - Hey. shocked to see yur tag. miss ya!!
Wenjun - THANKS FOR ALL THE TAG. MY SUPER BLOG FAN (:
Josephine - Miss ya too (:
Kaileng - thanks for the tag !!
Christine - Linked you already !