Weeee. today was the last day of extended lessons and my bro didnt bring his laptop to school.. SO I M HERE TO BLOG !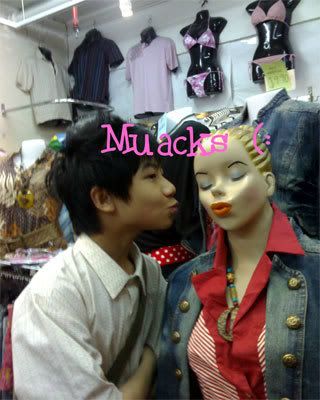 wahahas. yesterday
pon
DNT cause too tired to go to school already. anyways. its been a long time since i see my best friends
YEWAIK, WENJUN, MED AND CHRIS
! yawns. I MISS THEM. =( but i saw
YEWAIK
today. wooooo. LOL.
anyways gonna update about the trip to QUEENSWAY, IKEA AND ANCHOR POINT -_-
firstly took train to queensway with
QIHUI, FAD AND YUNLING.
then go queensway walk walk and see see. LOLS. decided to go to IKEA and when we reached there, QIHUI
disappear
and found out he went home without telling us -_- and after that YUNLING'S bf come join us lor.
Some pics in IKEA. it was so fun ((: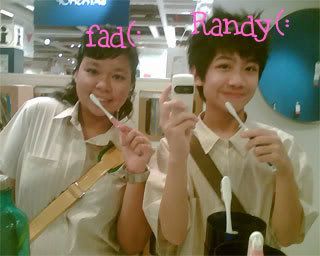 brushing teeth -.-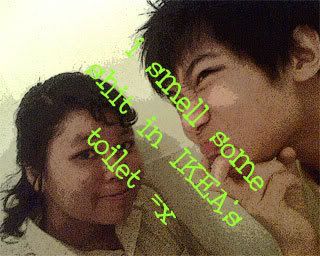 smell some shit -.-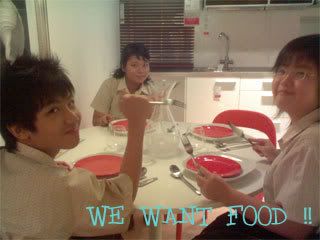 hungry -.-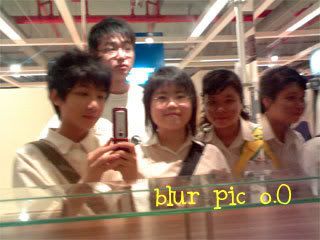 group photo -.-
shitting and found someone beside me -.- lols
thats all lah O.O so sians. I WAN TO SLEEP !
TAGGS REPLIES (:
CHARLOTTEH:
i'm despo for comp can. lols.
JOCELYNSEOW:
yes, now i updated again!
WENJUN:
=P yes, its yur photo.
JUZ:
hello !
XIAOSHARON:
lols. yea. i rarely blog now. comp broke down mah =(
MED:
lols. CLAYPOT (:
WENWEN:
lols. okays la. thanks for coming. love you ! haha.
DREW:
yea. i'll go MSN if i can use the comp and i will reply yur emails. dun worry.
JASMINE:
lols. help me tag more. =]
SHERENA:
wahaha. thanks for taggin (:
CHERYLS:
u finally linked me ! YAYS.
PASSERBY:
u dun have to know that. =p
JOJO:
misses u too !!
NATT:
thanks !!
DHILAH:
got the pics and i updated!
JOHN:
lols. u go sell fish lah and enjoy yur hols too. HARSBOYS rocks kays.
HUIXIAN:
lols. is that a compliment or what ? WAHAHA. jk.
JIDAN:
hey you. tag so little for u. i break ur jidan.
LING:
lols. i update le lah. u got see yur face? wahahas.
BENTOH:
next time go eat together. lols. its nice.
JOEL:
thanks, i'll link you asap.
ALICE:
tagged yur blog too and will link u asap okays.