HEY PEOPLE. i m back to blog ! YAWNS. its like i'm so
DESPERATE
in using comp ! my comp spoiled ages ago -.- now i just have to wait to use my bro lappy when he is out or he is working !! he go sch also bring his laptop so its like .___.
On 30 oct 2006 ; MONDAY (:
ME, WENJUN, MEDALEINE, CHRISTINE.
we went to BUGIS lor. Then actually JINGYUAN and YEWAIK is coming but they never -.-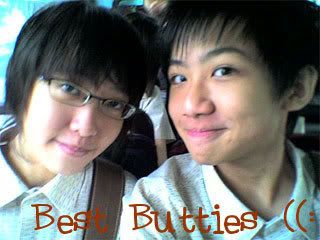 in the bus with wenjun (: i didnt edit this pic btw.
When we reached there, DEATHNOTE movie is not shown there and thats TOO BAD =D went to buy UZUMAKI ICE CREAM =p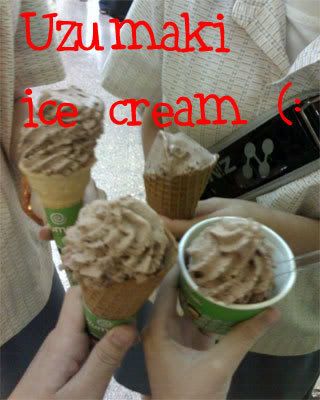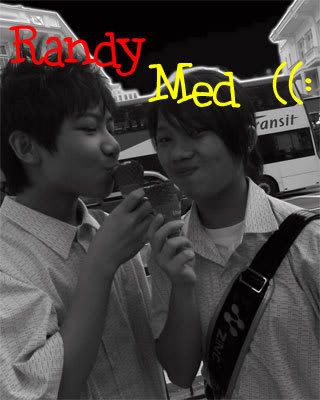 After that went to Bugis street to walk walk and the girls bought their stuffs and we went to take neoprint .__.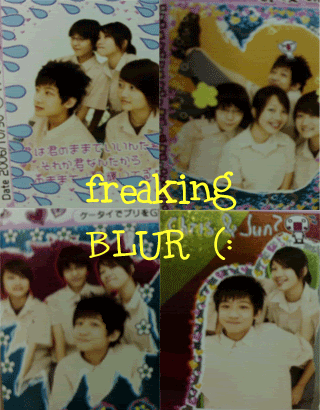 Around 5plus went to eat at dunno what TEA HUT de.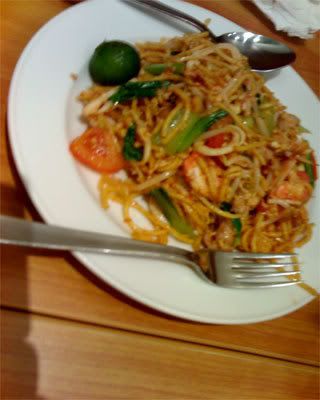 Chris de (: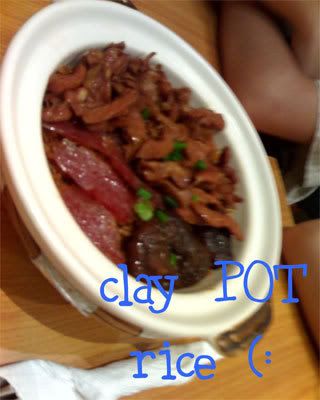 MINE (: as well as med and wenjun.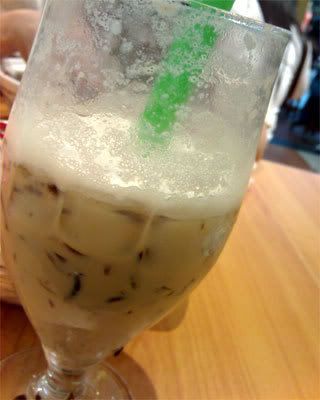 My chin chao milk tea =D lols
WENT HOME AFTER THAT AND SAW JOYCE -.- that POPULAR sec one girl. LOLOLS.
ME, QIHUI, WENJUN, HELMI, FADHILAH, JASMINE GOH, YUNLING
went to watch
Deathnote
. Boring show but NICE (: lol.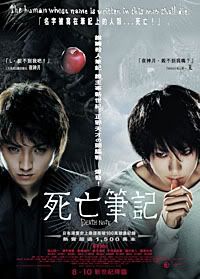 TAGS REPLIES (:
HELMI: hey dun be so bad lah. -.- haha. DEMO: =] SUHAILA: u this big bully !! wahaha. JUZ: LOL. thanks. XIAOSHARON: thanks lots. HUIJUN: thanks thanks. SHIYING: thanks and i'll link u up asap =D CHARLOTTEH: omg, u are really insane!! MICS: LOL. JASMINE: thanks for taggin so much and too bad lor. cannot reply u first lee. wahhaa and i m not sad la. i m desperate in using comp! AHH JOHN: thanks johnston (: WENJUN: lols. thanks and lets play MAPLE!! JOCELYNSEOW: thanks and no tea to drink leh. its just loads of food. lols. AILIN: thanks!! JYI: thanks and who are u? JIDAN: thanks and who wan to sux u! so -.- wahaha. grandma gay is cute. MRPOI: thanks. haha. owe what? the vidoe? NATT: i saw u too xD XIANGNING: lifes great and thanks for taggin da jie da. LIDONG: lols thanks. LING: are u yunling? ok la. next time go out together. SHEERENA: haha. i still rmb u (:
THANK YOU PPL FOR TAGGIN !