Shocked to see this post? err, i'll to update often like what i'm doing now. =D today was nothing much la. err, i hope we all will stay united lar. so don't like little stuffs then angry can. I ALREADY SAID SORRY ! :D
HOPE tomorrow will be a fun day. lol. err, tomorrow lesson until 10am only. then i've to get back to school by 1.30pm to take the UMPC cause me and yewaik will be taking attendance for class 4/4, 4/5 and 4/6. COOL RIGHT. Infocomm club is doing something NOW. lol =.= and tomorrow we all will be wear RED! i mean the survivorlamers! and maybe will go filiming or painting? err, i don't know.
SOME PICS TAKEN TODAY. :D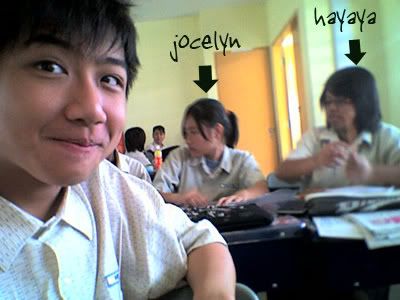 LOL. shocked to see this pic?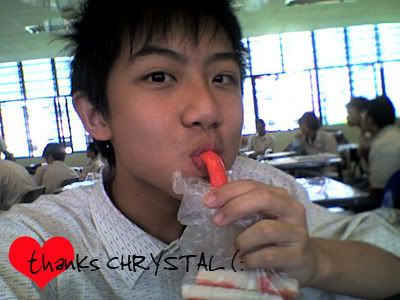 err, look. she is so sweet lar. THANKS for the 5 crabmeats. :D
LAST BUT NOT LEAST..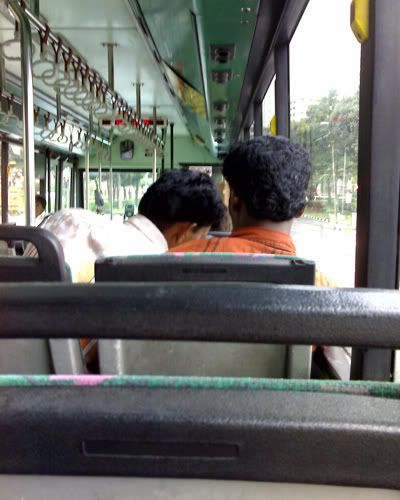 LOL. what are they doing? =.=
Thanks for the tag people.