Random update ! :D
8:24 PM
HELLLO! This post will be having random pictures? :D
Me with QIHUI.
I just love having webcam with her ! YEOHUIWEN !
<3
NEXT !
The listening compre we had this monday ! :D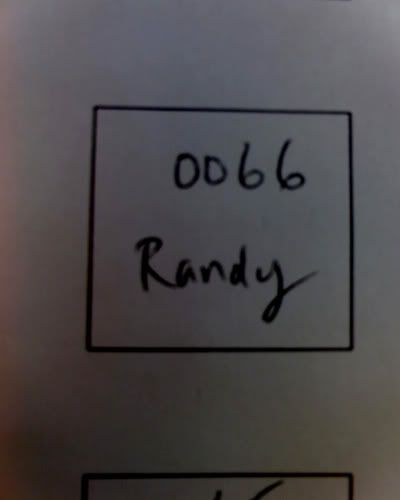 Checked the answers and I've got 1 question wrong !
After the listening compre. went to Jurong entertainment there
and watch Harry potter with WENJUN and MED.
Its been quite a long time since we went out together!
MY BESTIES ! :D and the neoprint not nice one !
Harry potter isn't nice too.
They were right ! only the kissing part is nice. AHAHA !
Ohya. ME AND YUNLONG GOT FANS YOU KNOW.
WE ARE THE IDOLS OF SOMEONE. :D
someone took our friendster pics and
combine all together and put in his friendster pic !
TTT! = THANKS TAG TIME? sounds weird. ahaha
Chrystal. Jasmine. Lienching.
Typicalben. Qihui. Joel. Singyin.
Ahmouse. Ailin. Yunlong. Nathasha.
Lidong. Huiwen. Ku chi gu. Sean.
Charlotte. JENJEN. Madpartner.
Esther. Alice. Jingyuan. Anan.
Doryfish. Huijun. Wenjun.
Peilin. Catherine. Cassandra.
Jiaxin. Huizhi. Michelle lee.
Wenyan and Benjamine teo ! :D
AHHHH THANKS ALLLLLLLLL ! :D
YA LA, YOU'RE THE BEST. I LOVE YOUUUUU. MISS LUA !