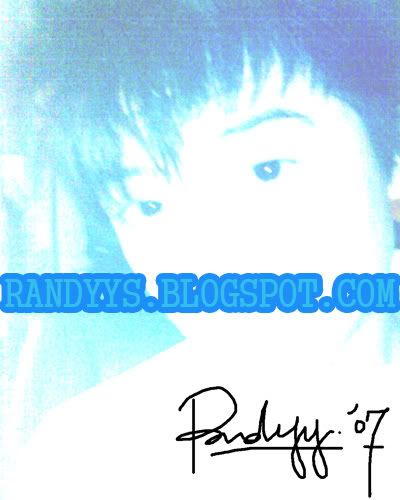 A series of RANDOM events.
- Got back Mother tongue 'O' level result.
- Had English 'O' level oral.
- Celebrated my mummy's bday.
- DNT 'O' level artefact to be finished by this week.
- Hair check today and was 'cutted' !
Will most probably update on my mummy's bday the next post. anyways.
HAPPY BDAY TO HER @ 13/08/2007 :D
ANDDD YAA. THANKING PEOPLE AGAIN. AHAHA :D
ohya, i will try to reply people's tag if any questions are asked lah.
i've replied quite a few already.
So thanks to..
Jasmine. Helmi. Daziree. Christine.
Typicalben. x. Beier. Angie. Sean.
Lienching. Singyin. Yunlong. FELISE.
Rahayu. Chrystal. Wenjie. Michellelee.
Esther EE. Shallyne. Juz. Tayxingwei.
Fatin. Kyrenetan. Huiwen. Wenjun.
SexiYewaik. Catherine. Steph.
Rachel. Doryfish. Joel.
huijunakazhongshireader.
Jessie psz. Dajieda Xiangning.
Mic. Esther. Lidong. Nathasha.
and randomanon.
THANKS for tagging ! :DDDD
AND, I SHALL ASK A VERY HARD QUESTION IN THE NEXT POST !