I don't care what you guys say!
1:16 AM
Hey everyone.

I'm very happy that my brother gave me a card reader and that I could finally transfer photos to my macbook! :D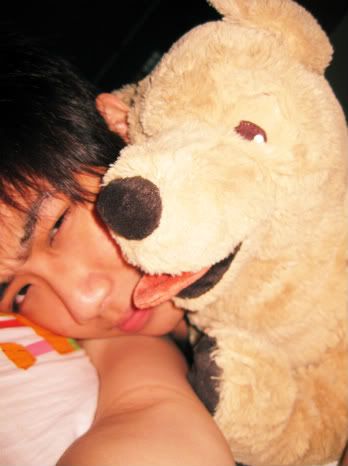 This is my bro's fake pet dog! Haha! 
Anyway, I know the previous entry on
''I'm a Chao ah beng''
causes a lot of response. A lot people were scolding me commenting that I was stupid and stuff.
However, I'm still glad that there are still some smart peeps who still knew that everything was

fake

including the piercing and that I'm ACTING A CHAO AH BENG which I'm obviously

not

one ;)
So don't scold me and don't come beat me up okay cause I would be so fucking scared because I'm not a chao ah beng. *shivers*

-.-

----------------------------------------
Okay! The stuffs that I'm going to update happened like a month ago already. Haha.

Oh and I decided to use back photobucket already! Although using the blogger to upload is damn fast but its not clear!!

Firstly, the studio project that causes me to be so busy and that I could not update my blog. 

SEE CLEARLY, ITS STUDIO PROJECT THAT CAUSES ME TO BE BUSY... NOT ME BEING A CHAO AH BENG THAT CAUSES ME TO BE BUSY....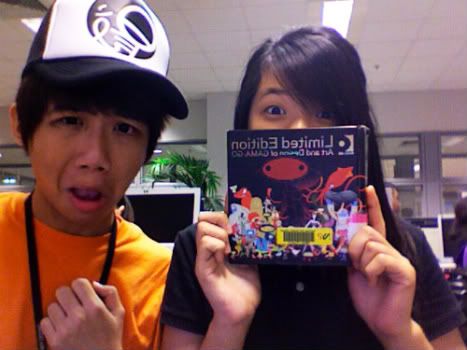 Me & Guixin!

I tell you this is the most hectic project ever lah! We have to put up a
live audio and visual performance
and was only given 3 weeks!
Me together with Guixin and Yiling stayed overnight in school for
5-6 days
secretly to do our work. Erm secretly is because we were not allowed to stay back in our lab without permit.
Me and her eating our fried rice during late night! :P

But seriously it was really fun staying back with them! The stress we had and playing and singing songs loudly during midnight.... etc.

Soon the actual day of our live audio and visual performance was here! I still remember it was 28 Febuary 2009!

Me with my group members!

After the concert we all went crazy as we were finally done with our year 1!!!!!!!! woooohoooooooooooo!!!!!!!!!

You can try spotting me, I'm standing infront!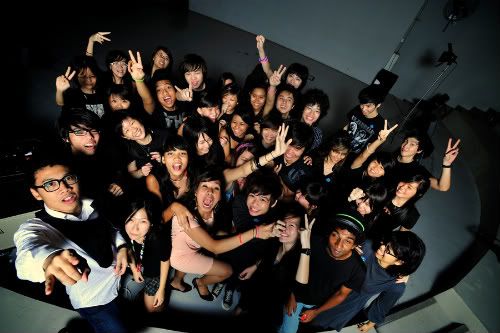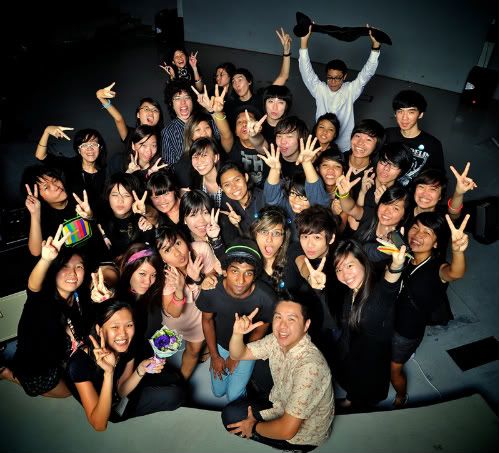 And I'm really happy that my friends came down to support me! :D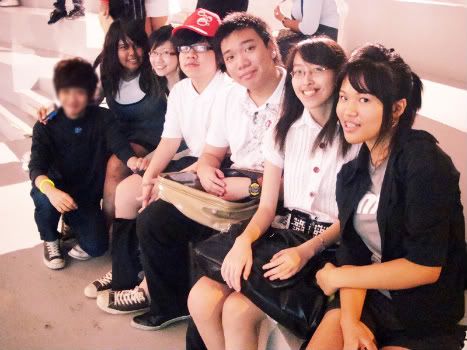 My secondary school friends together with 3 of Qihui's friend
(i blurred my face because I look damn fugly)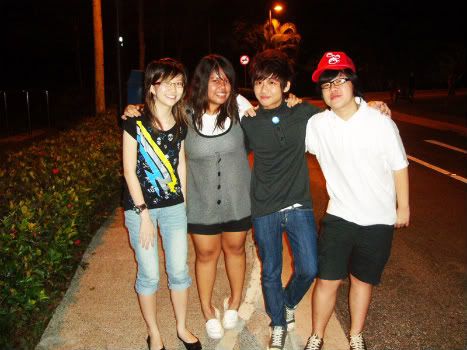 Thanks guys!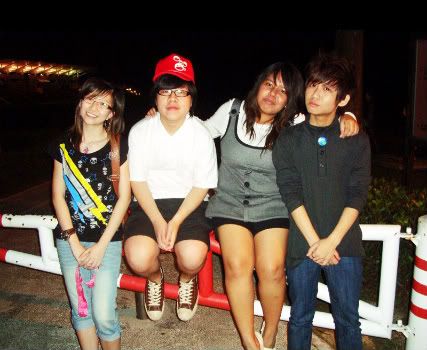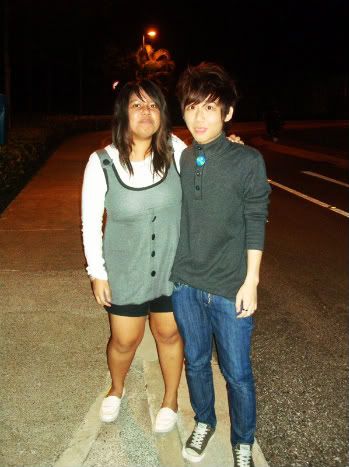 Hayaya!
Actually Wenjun, Jocelyn and their friend Xuewen came to support me and Guixin too but I didn't had a chance to take a photo with them! Haha.
 GUESS WHAT THEY DID FOR OUR GROUP?!!!!!!!!!!! 
A BANNER!!!!!!!!!!!!!!!!!! 
Okay, damn cool right!

Classmates on the back acting as our hardcore fan! Hahahaa! 

After that, some of us went to Qinghe's aunt house and we slack there till morning! 

----------------------------------------
There was this random day that Me, Siyang, Guixin and Yiling went party world after a meeting in school.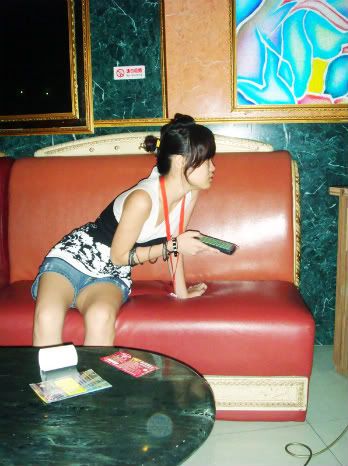 She was choosing her songs....

and i went to snatch the remote from her! :P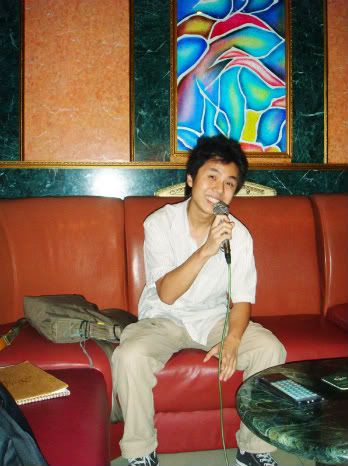 Siyang!

----------------------------------------
There was this secret planning on how to celebrate Qihui's birthday and we kinda decided to secretly go his house and hide in his house before he comes back home!

But before that, I went out with Sean to town.

Didn't took any photo of myself because I don't look good! I seriously need a hair cut man.

After that, headed to meet up with the girls..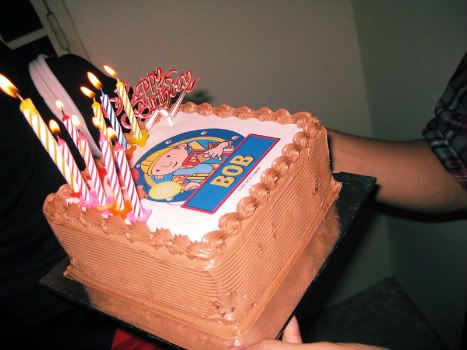 This cake is really....... erm.... cute.....
A group photo with them!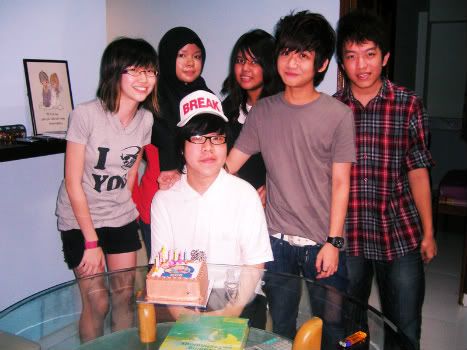 Okay, I hope all this photos uploaded by photobucket won't lag the shit out of you alright! :D

Goodbye!