ACHIEVER'S TEA ((:
2:32 PM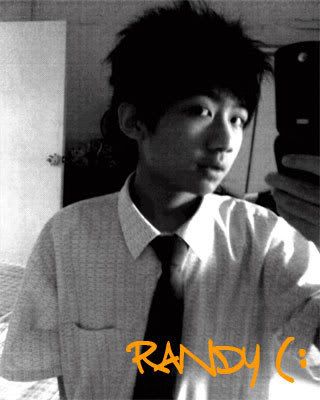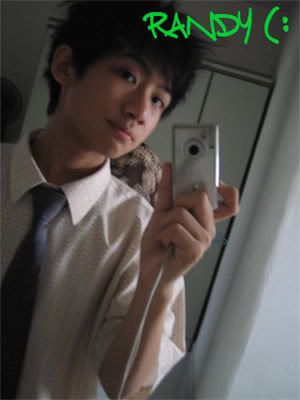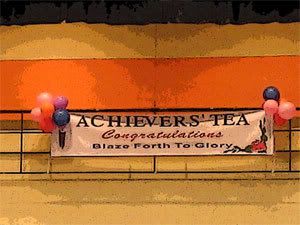 Yesterday was the last day of school and after school went back home with wenjun. then go take a nap lor .__. so tired. around 4+ woke up and prepare to go school again for achiever's tea. Took cab there with mum and dad then when we get out of the cab. Ms Merduwati was looking at me. then my mum say : ahyo, she wan catch your hair liao. LOL. =p then i faster walk to the hall liao. hahas. then i get seated with Qihui and Amir lor. =p at 6pm, Principle Ms lo had a speech then it was the ceremony lee. :DDD QIHUI keep make me laugh lah. and also keep say he very nervous what shit. LOL. then when it was the sec 3s turn. It was Mrs shariff who is going to give us the certificate. i totally sian diao. i didnt expect it was her -.- Then i went up the stage and take the cert, she give that kind of face -.- she say : CONGRATULATIONS RANDY! YOU DID WELL, BUT YOUR HAIR SHOULD BE NICER -____- '' HAHAH. so funny rights?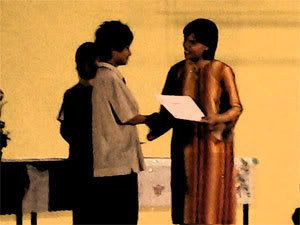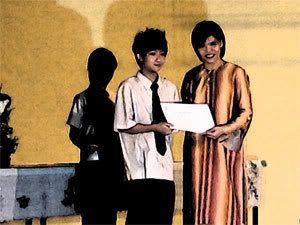 ME AND QIHUI (((: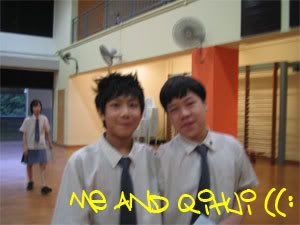 i LOOKED as tall as him .____. wahahas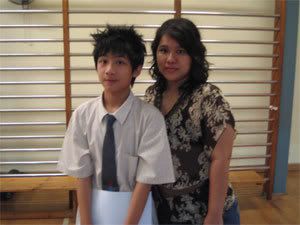 ME AND MUMMY ((: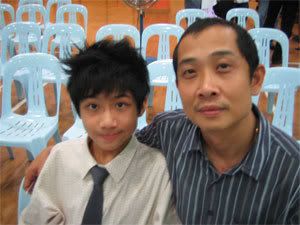 ME AND DAD ((: hair was going to flatten -.-
after that, Ms tan come find my parents and talk lor. then go lot one with mum and dad to eat. LOL. Thats all. BYEBYE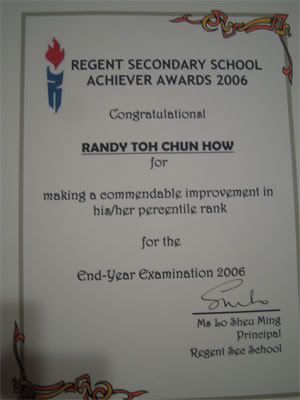 TAGGS REPLIES
HAYAYA: no prob (: JASMINE: lols. too bad. but u are second =D WENJUN: woooo. yea. thanks for taggin always. JIDAN: no prob and thank you! BENTOH: wahaha. nice right? JENJEN: take care too. thanks for taggin. HUIJUN: thanks. CHARLOTTEH: yeayea. u tagged the most. wahaha. LIDONG: lol. wait long long. SUHAILA: =p big bully is u and fatin. AIN MEIMEI: thanks! thanks!!!! MEDDX: lol. yea. deathnote next week. =p maple freaks. lols. HELMI: lol. THANKS!
THIS TIME. THANKS TO
JIDAN, JASMINE, WENJUN AND CHARLOTTEH
FOR TAGGIN SO MUCH =P lols. thats lame. THANKS FOR VISTING MY BLOGGEH (: