One more week till school reopen!

Anyway, I'm here to share something with you all! :P

Do you guys remember last time there is this show called..

和平的代价 (The Price Of Peace)?
I got act in the show you know! My brother Ben too! Hahahhaaha!
I think I was only 4 years old and my brother was 6. 

I was only in nursery! :P
Show you guys some photos!! 

Woohoo, we've reached Caldecott Broadcast Centre! Last time was called TCS right!

Muahahaha I still remember I was in the make-up room! Then they put a lot of gel on my hair! Hahahahah!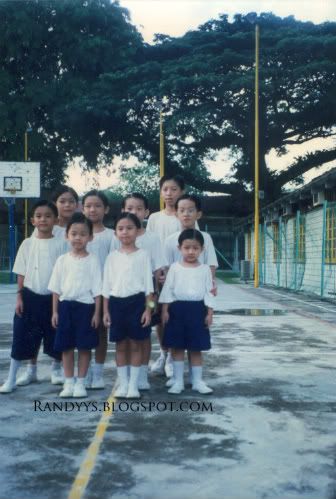 Us with the other boys.

My brother was at the top row (2nd counting from the left)

I'm the shortest one lah! (Most bottom right)

Our hairstyle very cute right? :P

This is us with Huang Su Fang! 

My bro with Xiang Yun! 

Me with Xiang Yun! 

*WOOO! SO HAPPY I TOOK PICTURES WITH THE OLD YUE NIANG!!!!!!!*
Muaahahahahh! Watch too much of ''The little Nyonya'' already! 
With Xiang Yun again!

Anyway, we were not some main role or what lah! Just play some soccer for one scene! hahahaha!

I even got a video for you guys to watch! But I don't know whether you guys can spot us or not! 

If you want you can click on the video and you can watch it in High quality on the Youtube page :D 
Goodbye! Hahahaha!