Advertorial



I'm back! My blog is not dead though, just really busy with school.

Anyway, I'm back with this phone,
Samsung Beat DJ!
I've tried out the phone so now I'm going to tell you guys how was it!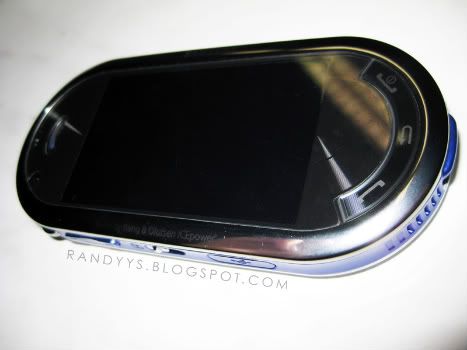 Basically, this is how the phone looks like. I kinda like how it looks because its quite different from other phone model designs. At first, some of my friends thought it was some ''smaller sized PSP'' or even ''remote control''!! Haha!

Oh yah, as I let some of my friends to try out the phone. They were hoping to have more variety of color choices and I somewhat felt the same way because if this phone were to come out with different color choices.. won't it be nice?

The user interface of the phone

Okay, as you can see its a touch screen phone. The first thing i went to try out was the messaging.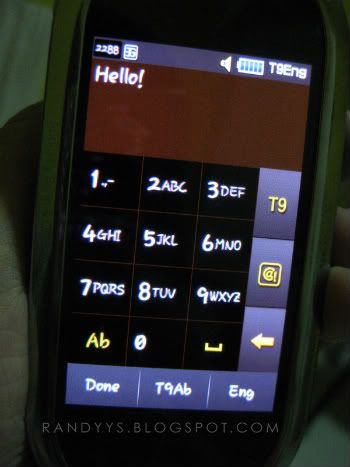 At first, I was kinda not used to it and kept typing the wrong pads as its quite sensitive but as time past, it turned out to be okay for me.

Oh! and I also found out that you could change your fonts! There are 3 type of fonts to choose from and all 3 of them are pretty nice! :)

Next, the camera!

Its 3.2 Megapixel. I've tried out some shots too.

and I must say its really clear!!!

Taken from phone

On laptop.. Clear right? Hahaha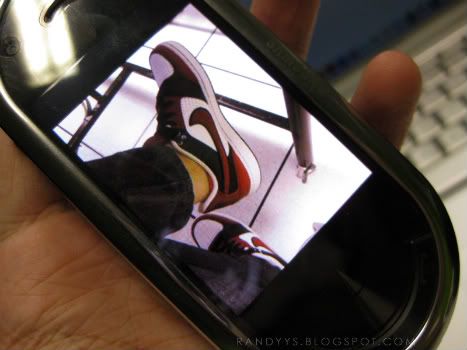 My new shoe! :D

This is taken from my camera too!!

Okay, so this kinda concludes that this phone's camera is very clear!

Now, the most important thing of Samsung Beat DJ!!!!!!!!!!

Take a look at this video, it shows you how powerful the sound is..

It also introduce the DJ function which is really cool..

So powerfullllllllllllllllll!!!!!!!!

Something that I wanted to share with you guys! The sound of the phone was so powerful that when I used it as an alarm to wake me up, I immediately woke up when it rang. Its true!!!
So here are some more random things about this phone that i felt was kinda cool..

The screen you could use it as a mirror to look at yourself!

Sticky notes to note down stuffs!

The games..

And some photos of me looking cool because I'm using the phone! Hahahahaha.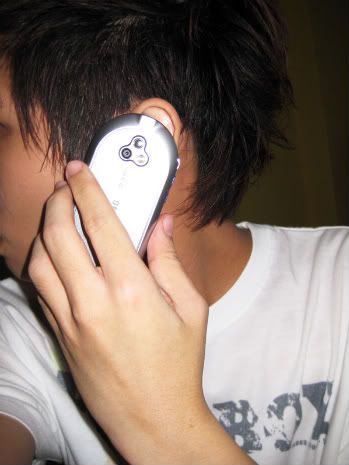 Okay, shall end this entry with the happy me with Samsung Beat DJ!

Credits: Videos are all taken from youtube